2018 Coatesville 8km Classic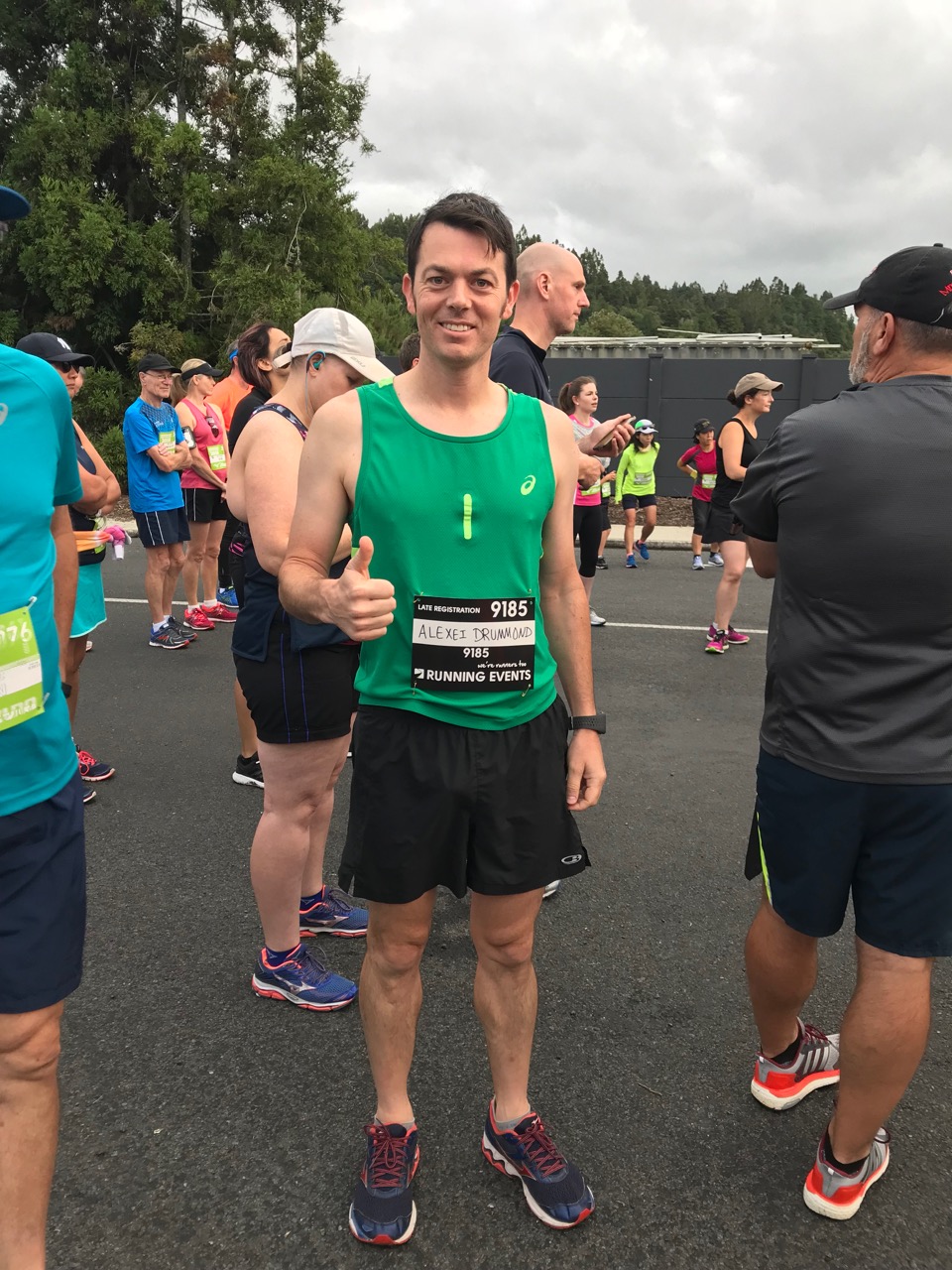 This was my first time running the Coatesville 8km classic.
According to the race info the original Coatesville Fun Run started back in the late 1980's and the Coatesville 8km classic course has been essentially unchanged for almost 20 years now.
I am happy with my official time of 38:43 for a course with a solid hill climb just before half way.
Apart from being the morning after St Patrick's Day, the conditions were perfect: cool and overcast.
We had dinner at the neighbour's house the night before and they had a couple of bottles of wine waiting for us. As a result my support crew (Alex) was nursing a slight hangover :) I had tried my best for moderation but you know how these things go.
In the race I missed out on a division podium by 21 seconds but I was pretty pleased with 4th out of 35 in my division and 40th out of 345 finishers overall :)
For the GPS here is the Strava activity.