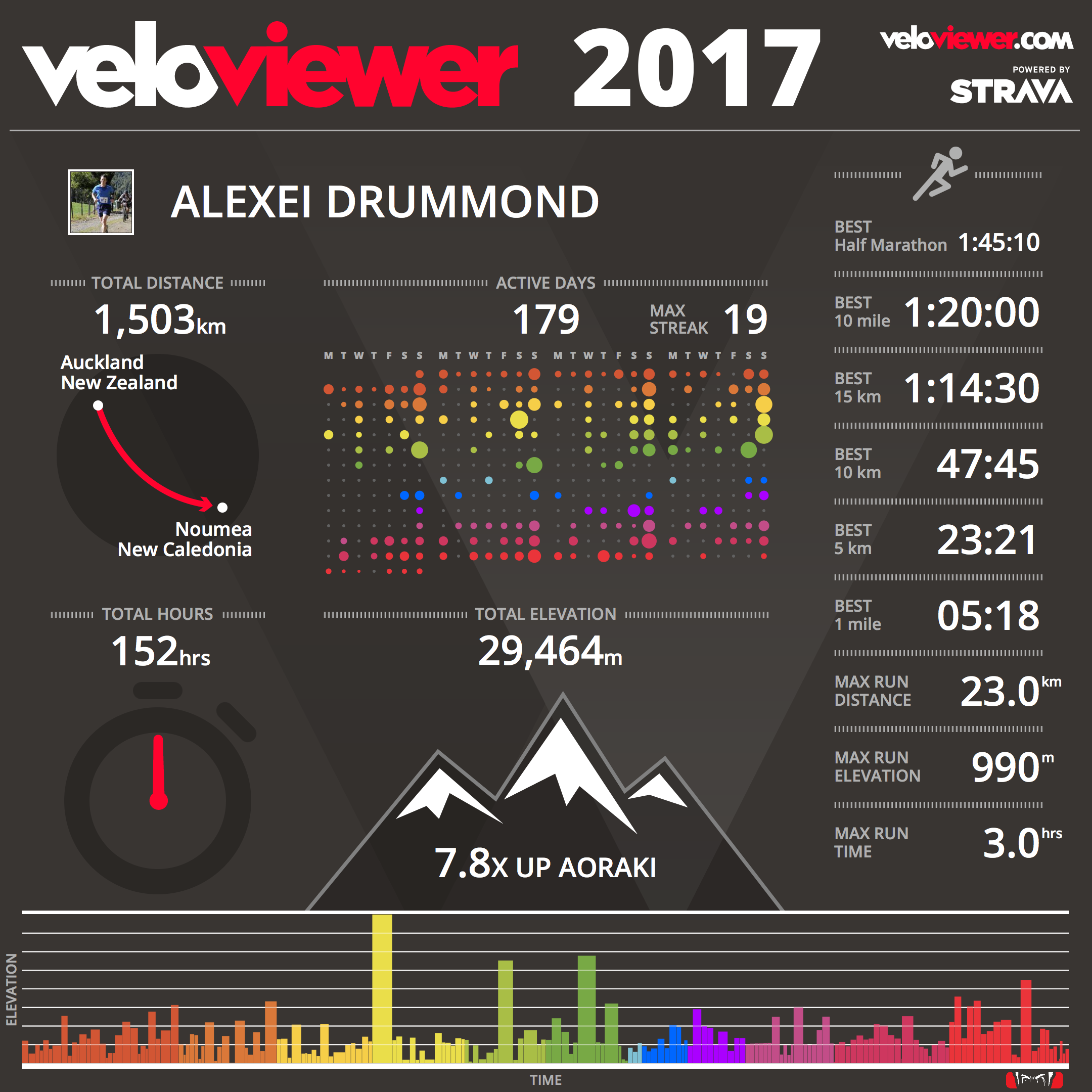 I managed to nurse my feet over the line to reach my goal of 1500km of running in 2017. There were some great runs in there! At the top of my list was the awesome 23km mountain run with the Waiheke Harriers that took us over the Mt Tongariro crossing with a bonus of taking in the Mt Tongariro summit as well (990m climbing!). My second favourite run was getting a half marathon PB of 1:45:10 in the 2017 Huntly Half Marathon.
Generally after a very quiet winter I was back to running strongly until 17th December when an innocuous enough decision to run barefoot on Onetangi beach seemed to send me back into incipient plantar fasciitis hell.
But with Alex's help I managed to eke out the remaining ~30km necessary to hit the 1500km mark. I actually think the problem stems from very tight calf muscles, so I am trying the broomstick bashing method on them in preparation for next year! Bring on 2018!