Sport climbing in Squamish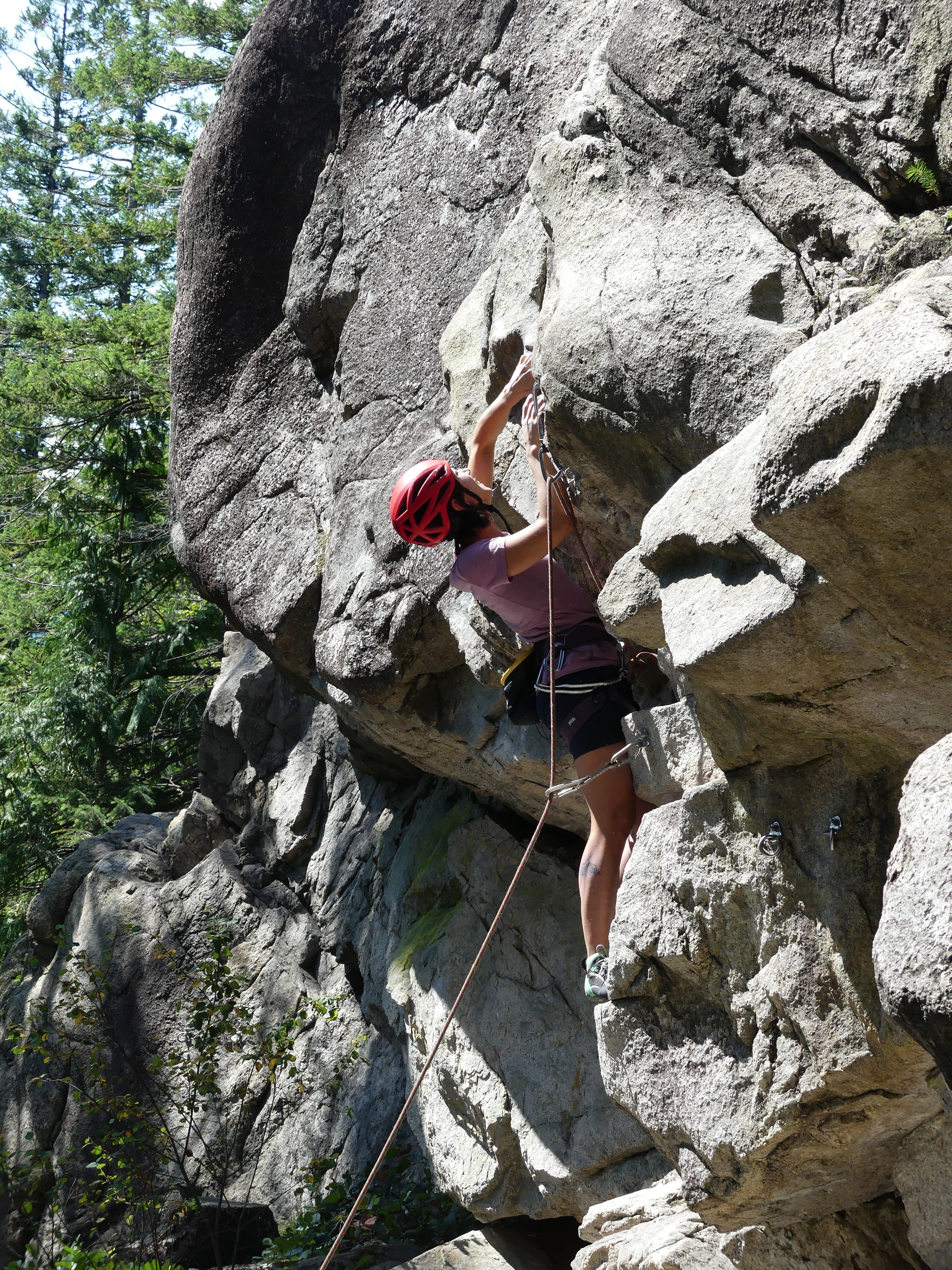 Alex and I were lucky enough to spend a week in Squamish recently while I was teaching the sixth Taming the BEAST workshop. The workshop went fantastically well and there was also a bit of spare time to do some sport climbing :)
Our first introduction to climbing on granite was on the Wednesday afternoon, a scheduled block of free time that we always build in to the Taming the BEAST workshops so that participants can get some physical activity into the otherwise very intense but sedentary schedule.
So on Wednesday, while the workshop participants were hiking in the woods, river rafting and climbing the local peaks, Alex and I hired a local climbng guide to take us sport climbing in Murrin Park, a popular area for rock climbing just 10 minutes south of Squamish on the Sea-to-Sky highway.
Murrin Park has a nice little lake (Browning Lake) where bathers swim and lounge in the sun along the shore during summertime. There is a trail loop to walk through the forest, and a number of nice granite crags dotted along the way. We climbed at Woodstock wall and Lakeside-in-the-Forest wall.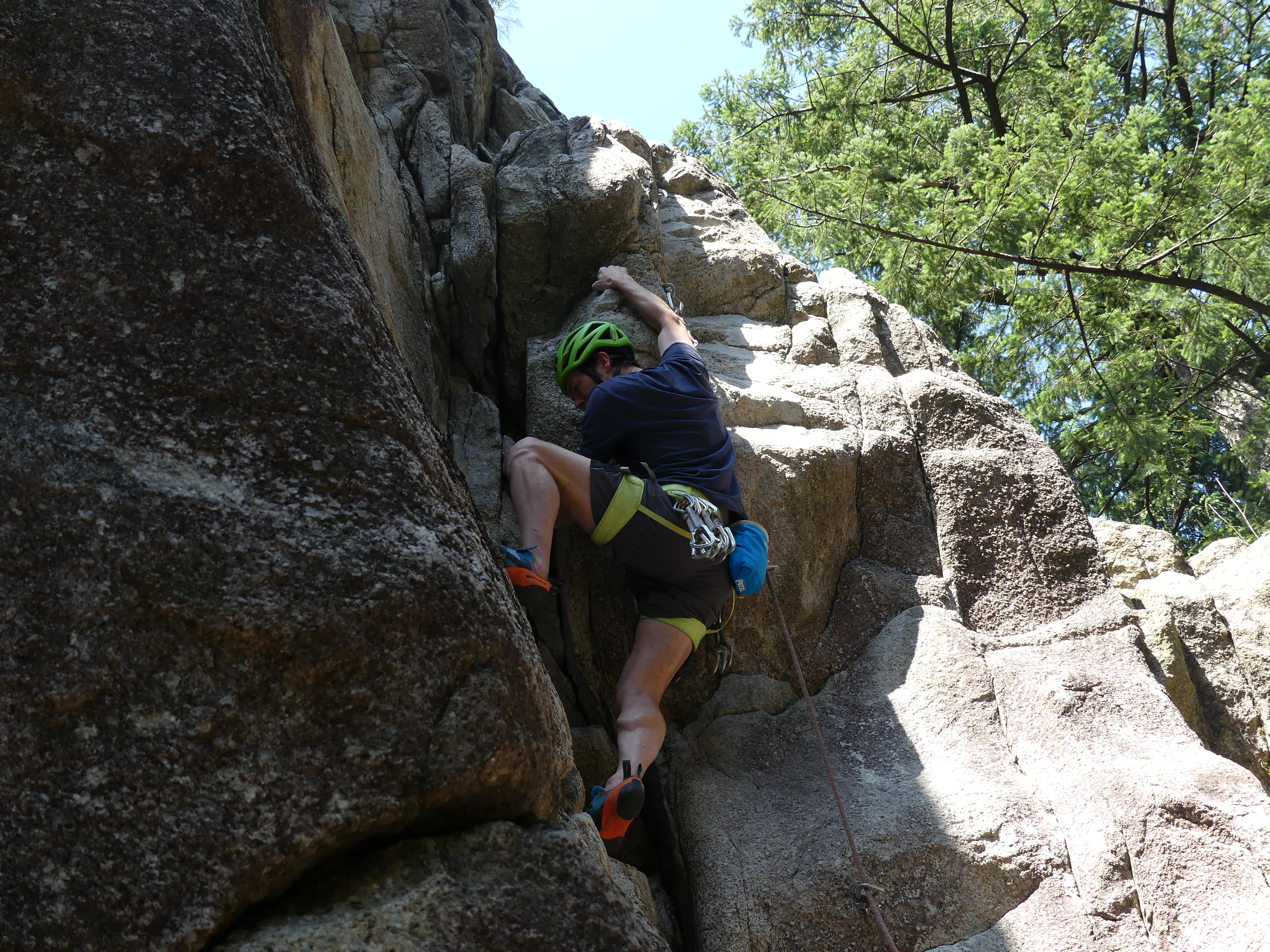 I was able to send a route called Wavy Gravy (grade 5.10d) on my second attempt at Woodstock wall and I topped out Burglar (grade 5.10d) at Lakeside-in-the-Forest wall with two rests on the rope. Both were excellent climbs.
On Friday afternoon, after the workshop was finished we grabbed another couple of hours of climbing back down at Murrin Park by ourselves to finish off the climbs on Woodstock wall. During this second visit I managed to onsight White Rabbit (5.10d), and was very happy with the day. That is my highest grade onsight so far.
The following morning we got up very early and met back up with our guide who took us out to Cheakamus Canyon for a final day of rock climbing before our return flight to Auckland the next day.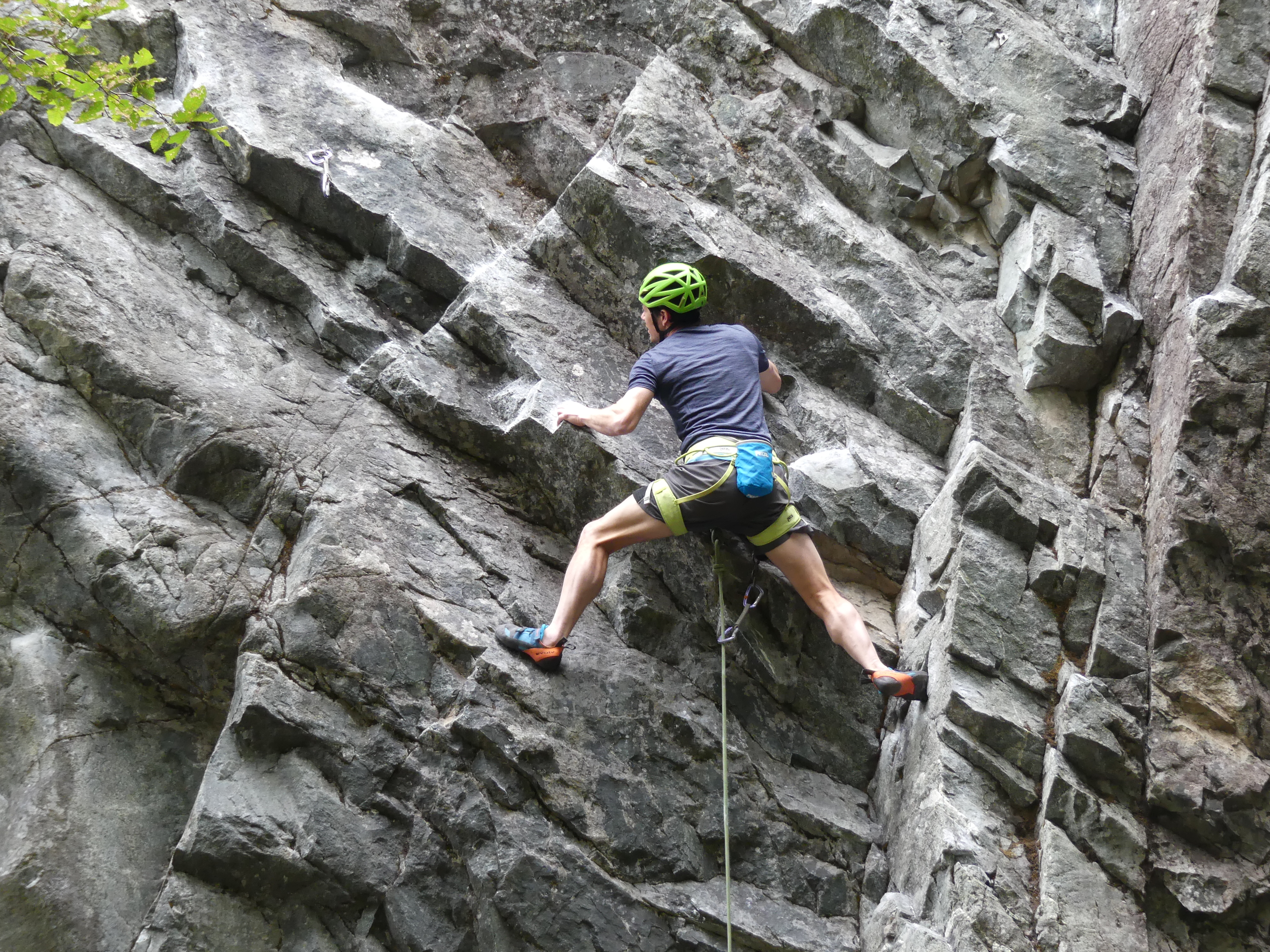 "Chek" as it is known is also granite, but of a very different character and we had a lot of fun.
After warming up on a 5.10a on the Forgotten wall we attempted "Creepy Crawlers" (grade 5.11a). It is a beautiful climb and I topped it out easily enough, but I needed two rests on the rope so didn't get a clean send.
Later we moved over to the Foundation wall. There I achieved my performance goal for the trip by redpointing a route called "Mystery TV" (grade 5.11a) on my second attempt. It was a nice secure send and I used the beta from my first attempt and Alex's attempt to do it without needing any luck. My final climb of the day was a flash of "Polychronopolous" (grade 5.10d) which was much more tenuous and lucky!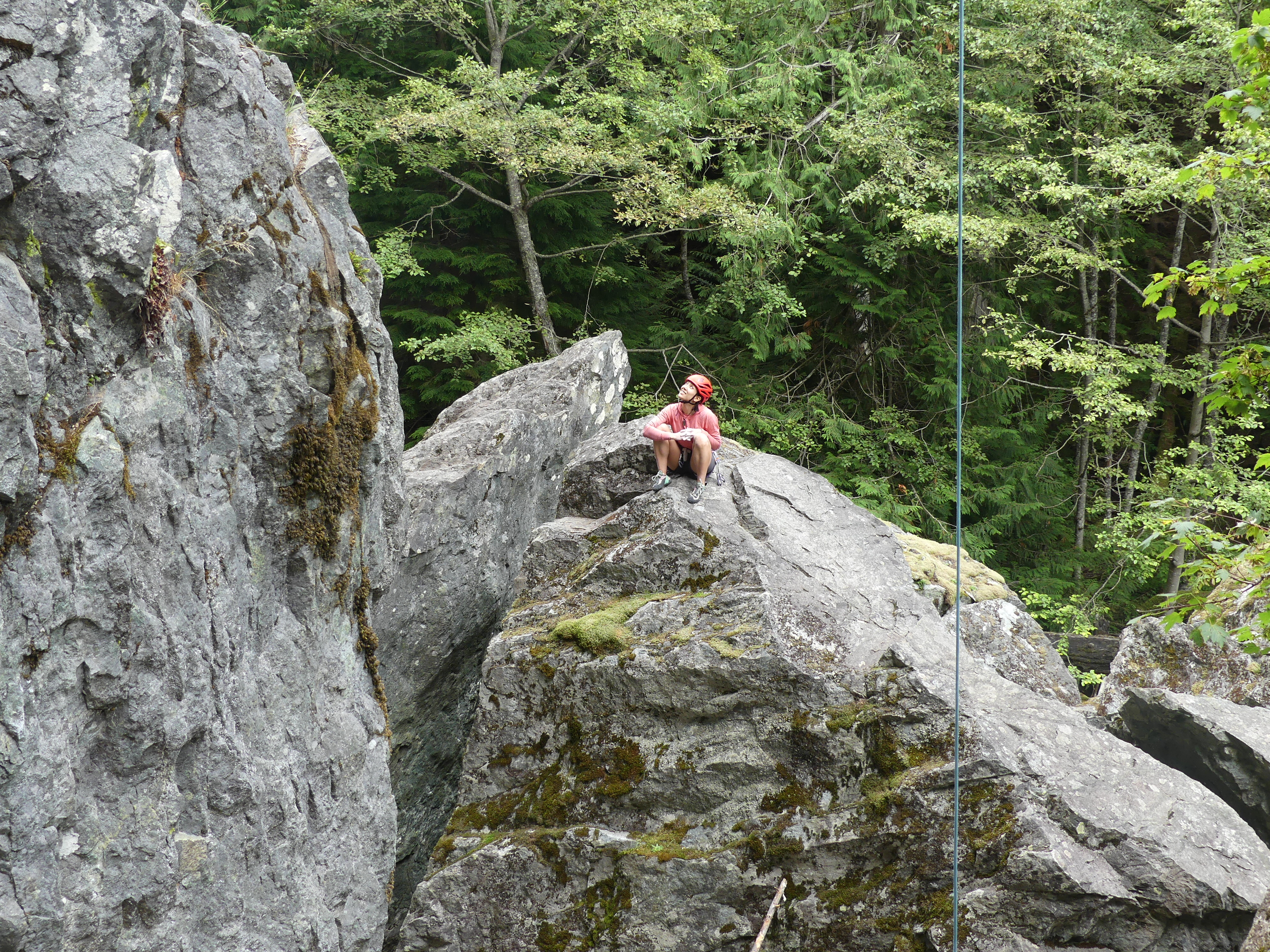 I should have fallen on Polychronopolous, but I was just too scared of grating myself and somehow managed to hang on through the very thin and sketchy right section of this slab climb :) Our guide called my style on this climb "dynamic smearing". It didn't feel very nice and I am not sure I could repeat it :)
We also checked out the "Big Show" at "Chek". This is an area with a huge and impressive overhang with extremely difficult climbs graded from 5.13c to 5.14c. Only a handful of climbers have climbed all of the routes on the Big Show, with Alex Honnold being one of them. It was very cool to soak up the atmosphere and history, but it was also very busy so we didn't get any climbing in and just contented ourselves with watching the elite climbers.
We will definitely be back :)