Climbing the Cathedral Wall at Pohara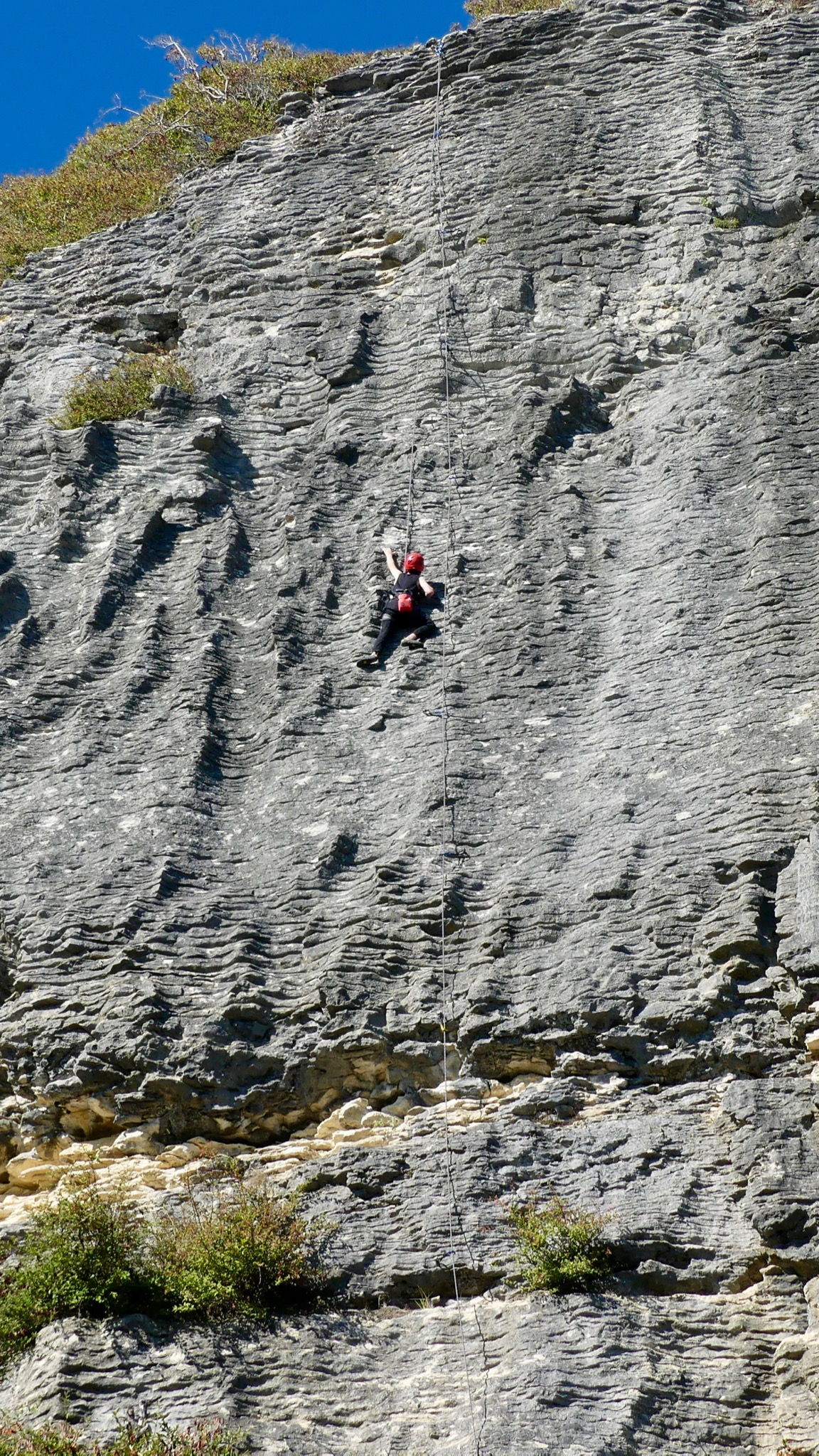 During the school holidays we took our first family climbing holiday! The location was Golden Bay, which has two popular sport climbing crags in Pohara and Paines Ford :)
We spend our first day of climbing on easier and shorter routes to get used to climbing on the limestone rock of these two crags. Pohara was our morning venue because the beautiful Cathedral wall is north-facing and catches the morning sun. Most of the walls at Paines Ford catch the afternoon sun and in late April the weather is cold enough that following the sun makes sense. We also mainly focused on easier climbs this trip because it was Aiden's first experience of outdoor climbing and so we wanted to focus on climbs that he could also have a decent chance of completing on top-rope.
On the second morning we decided to tackle a full-length ascent of the Cathedral wall. There are many routes in the middle section of this wall that offer single pitch climbing of 25-30m from the base to the top of the cliff. We chose a well-bolted climb one to the left of the very popular Stairway of the Gods (17) climb called Marisol (also a grade 17).
This climb was a real treat, with positive holds but a bit of variety and fantastic views. After Alex onsighted the climb and placed the gear, Aiden attempted to top-rope climb it and did fantastically well, climbing more than 20m to just below the anchors. He only stopped because he got very tired and had built up a nice sweat by the time he got back down to the ground.
We then pulled the rope down and I went back up to lead the climb myself and then clean the gear off. Aiden was nice enough to take a couple of pictures of me from across the road.
After this climb we headed around to the Cosmic Wunder Krunch wall for a couple of short easy climbs before lunch. In the afternoon we headed over to Paines Ford for some afternoon fun climbing on the Little Lost Wall. All and all a very fun day of climbing in Golden Bay!