A day of climbing at Froggatt Edge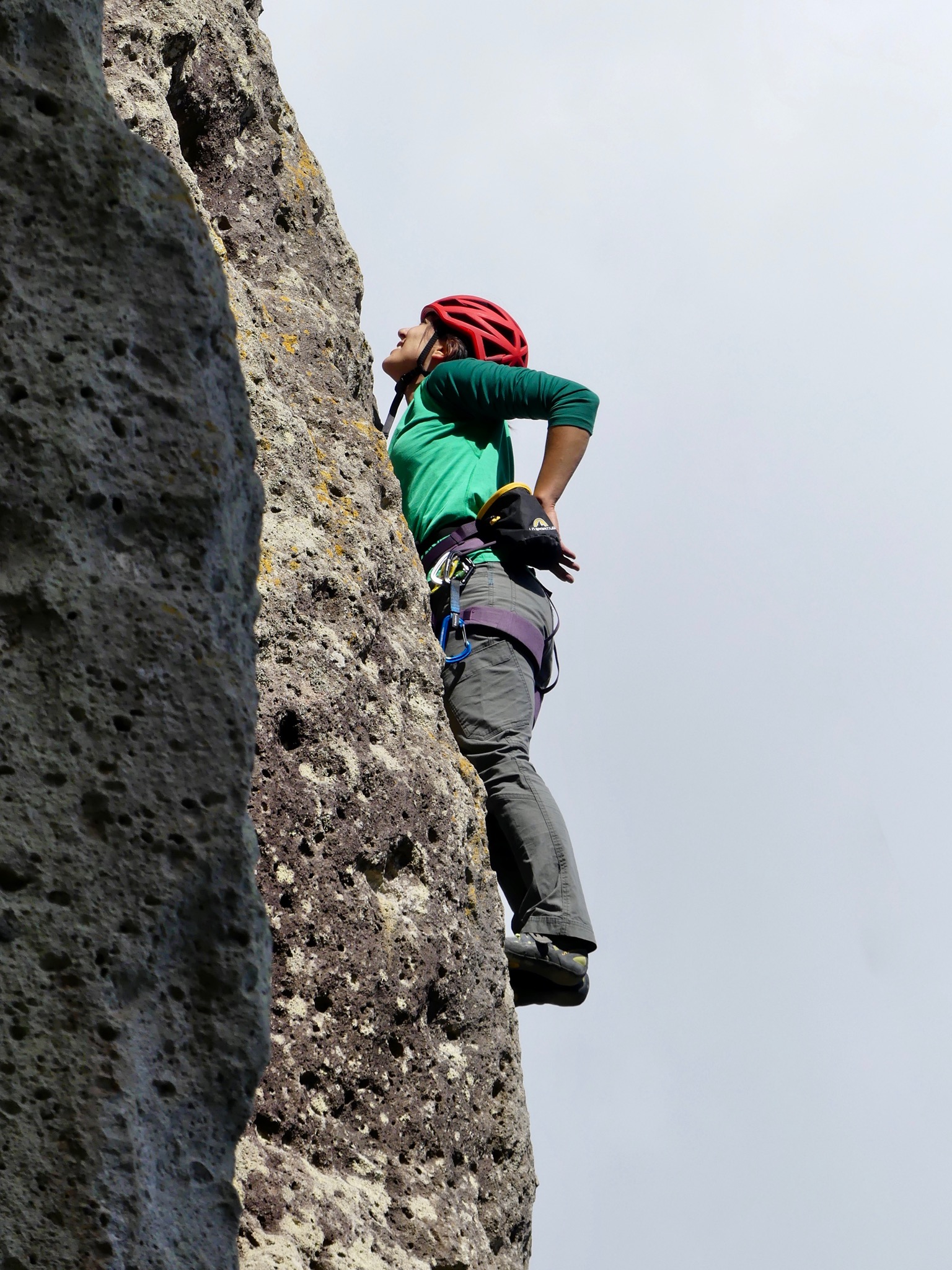 Alex Popinga, Fabio Mendes and I spent the day down at Froggatt Edge on this Saturday. We left from downtown Auckland at 6:45am and were at the base of the Main Cliff before 10am. It was a bit cold in the morning and we did a couple of very easy warm-ups while we waited for the rock and our fingers to warm up.
For our third climb we tackled "Total Energy" (Grade 19 / 5.10), which I was happy to onsight as lead climber. It was my first onsight at that grade. Both Fabio and Alex also led the climb at first asking. Although the guide book claims this slab climb is "quite tricky", it was easier than we anticipated. Nevertheless there is one move where you are pulling up on 3 fingers to make it a bit more interesting :)
From that climb we went to Bonne Annee (16 / 5.8) which is a recommended two-star climb in the guide book. For the grade it is one of the harder and more technical climbs you are likely to find, with an intimidating (but easy) first bolt high on the prominent arete.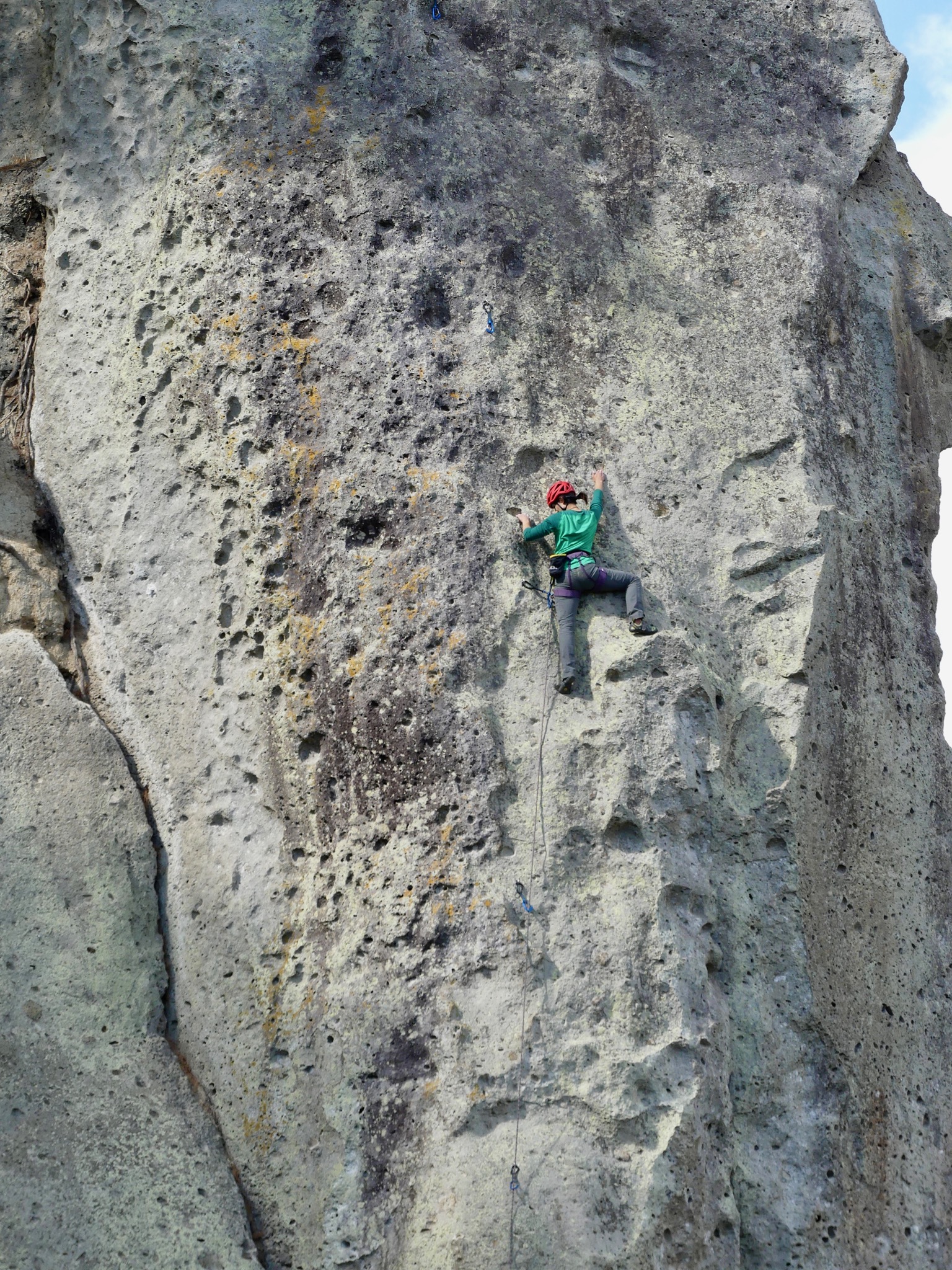 After lunch Alex and I tackled the last climb of the day, "Powder Queen" (Grade 18), in the afternoon sun. Below the last bolt Alex traversed too far to the left and ended up clipping on to the final bolt of "Tulsa Time" (Grade 19 / 5.10) because she was worried about a fall. From there she had the crux move of Tulsa Time above her (and the only thing that makes that climb a 19). After deliberating on the ledge for a long time she went for the move on very small hands and feet and managed to clip the anchors. After all the drama, with a few other climbers looking on in amusement, she was back down to the ground.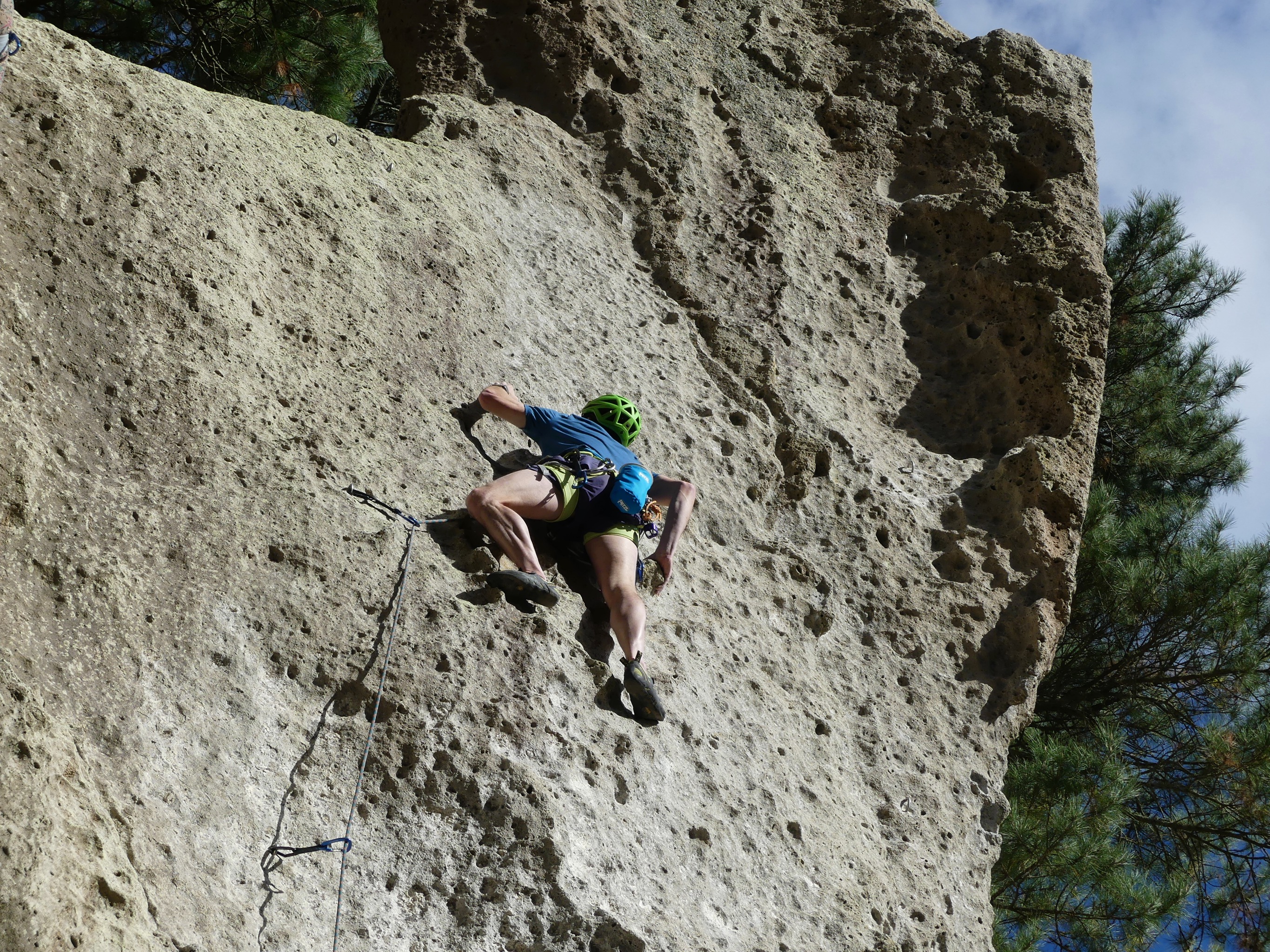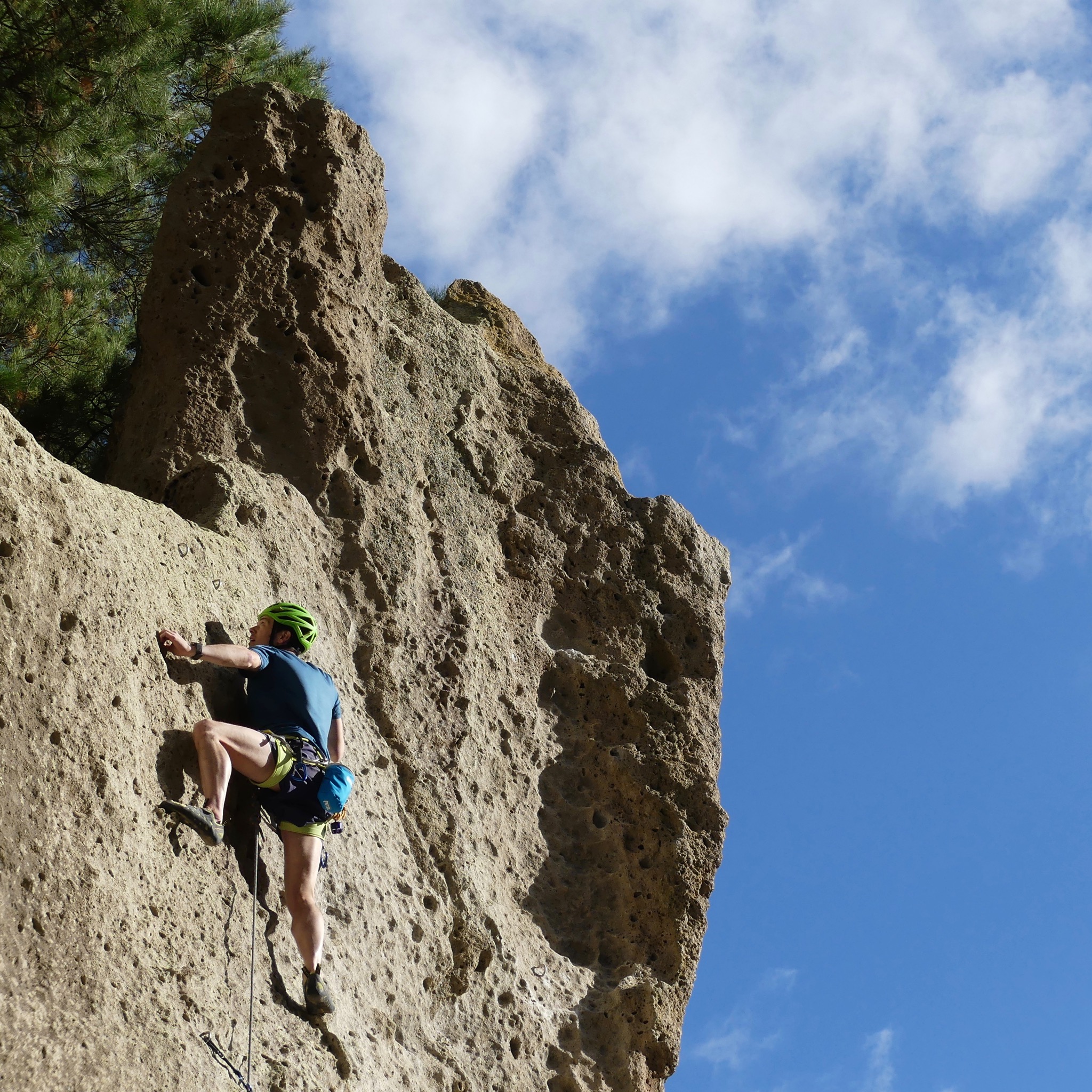 We took down the rope and I led "Powder Queen" to the top taking a right around the tricky bulge with a committing move to some unseen handholds. I had struggled at the bottom of this climb and the crux at the bulge had taken me a while to route-read, so I was very relieved to get onto the head wall and clip the bolts with the last of my energy. Very happy to flash this climb, even if it was a bit scrappy. Luckily we had some better climbers nearby who retrieved the two quickdraws Alex had left on the anchors of "Tulsa Time", so we didn't have to walk around and rappel down from above.
After a very nice day of climbing it was time to head back to Te Awamutu for a burger and a beer before the long drive home to Auckland :)