Sulzfluh - Carschina - Liechtenstein: three countries in three days
Another classic Alps adventure with Tanja Stadler and Denise Kuhnert started on 7th June 2014 with a plan to hike three countries in three days.
Our day began in St Antonien, and by 10am we were at 1775m elevation in Partnun outside the Berghaus Alpenrösli.
From there we headed north towards the steep cliffs of Sulzfluh (2820m) in the Rätikon range. The Rätikon range forms part of the border between Switzerland and Austria and is also known for one of the hardest multi-pitch sport climbing routes in the country.
For me this was my first klettersteig climb and it was a pretty intense afternoon.
Tanja didn't tell me until afterwards that this is one of the more difficult and long klettersteigs in Switzerland. It is a C/D rating (max is E), 450m vertical ascent, 750m cable, about half of which is vertical cliff.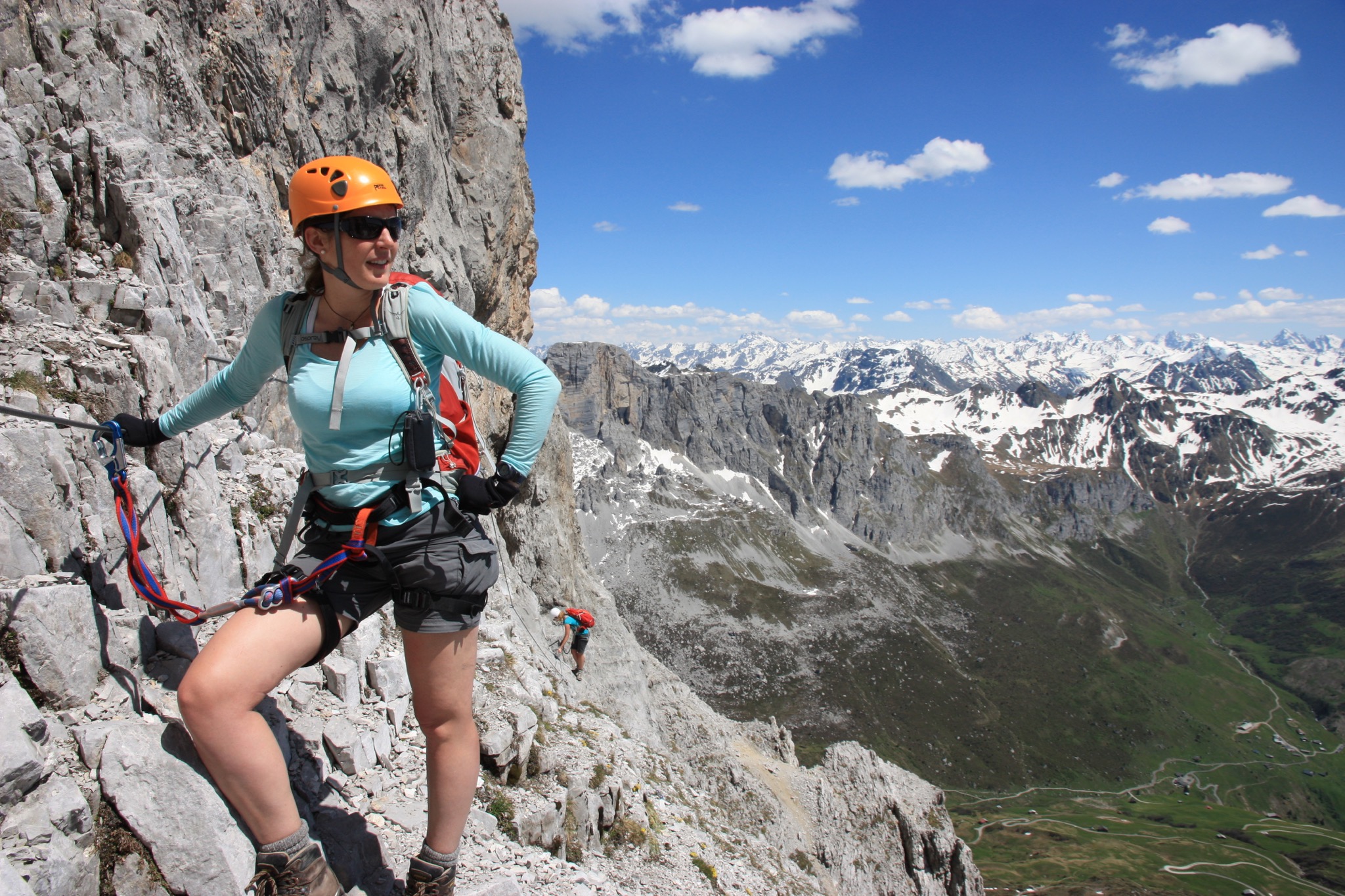 I didn't talk much during the 3+ hours of climbing and the traverses along toe-width ledges with a three-day pack on my back were the bits I concentrated hardest on.
The view at the top was fantastic, and the run down the back of the mountain into Austria on the snow fields was a perfect way to celebrate success.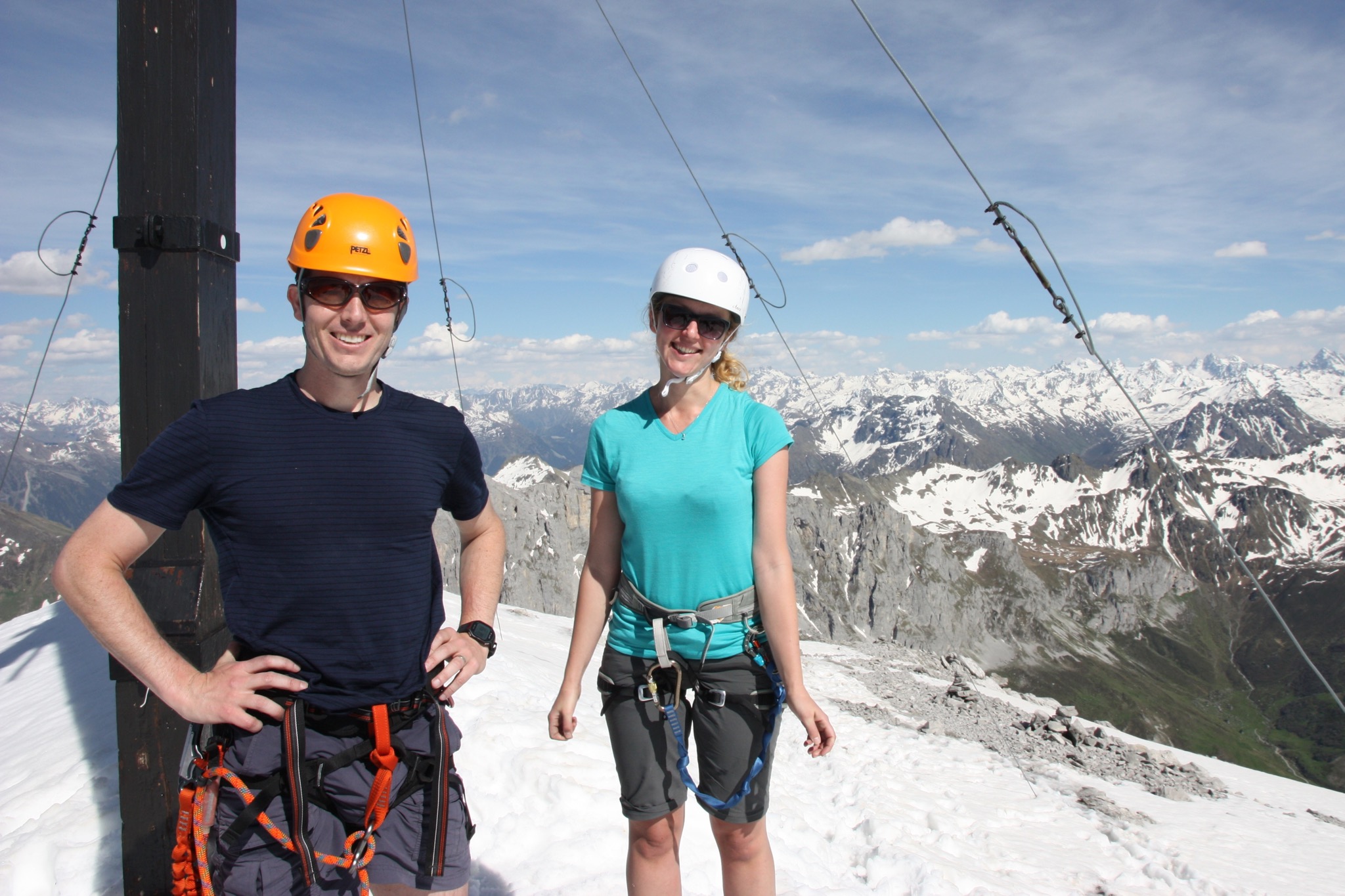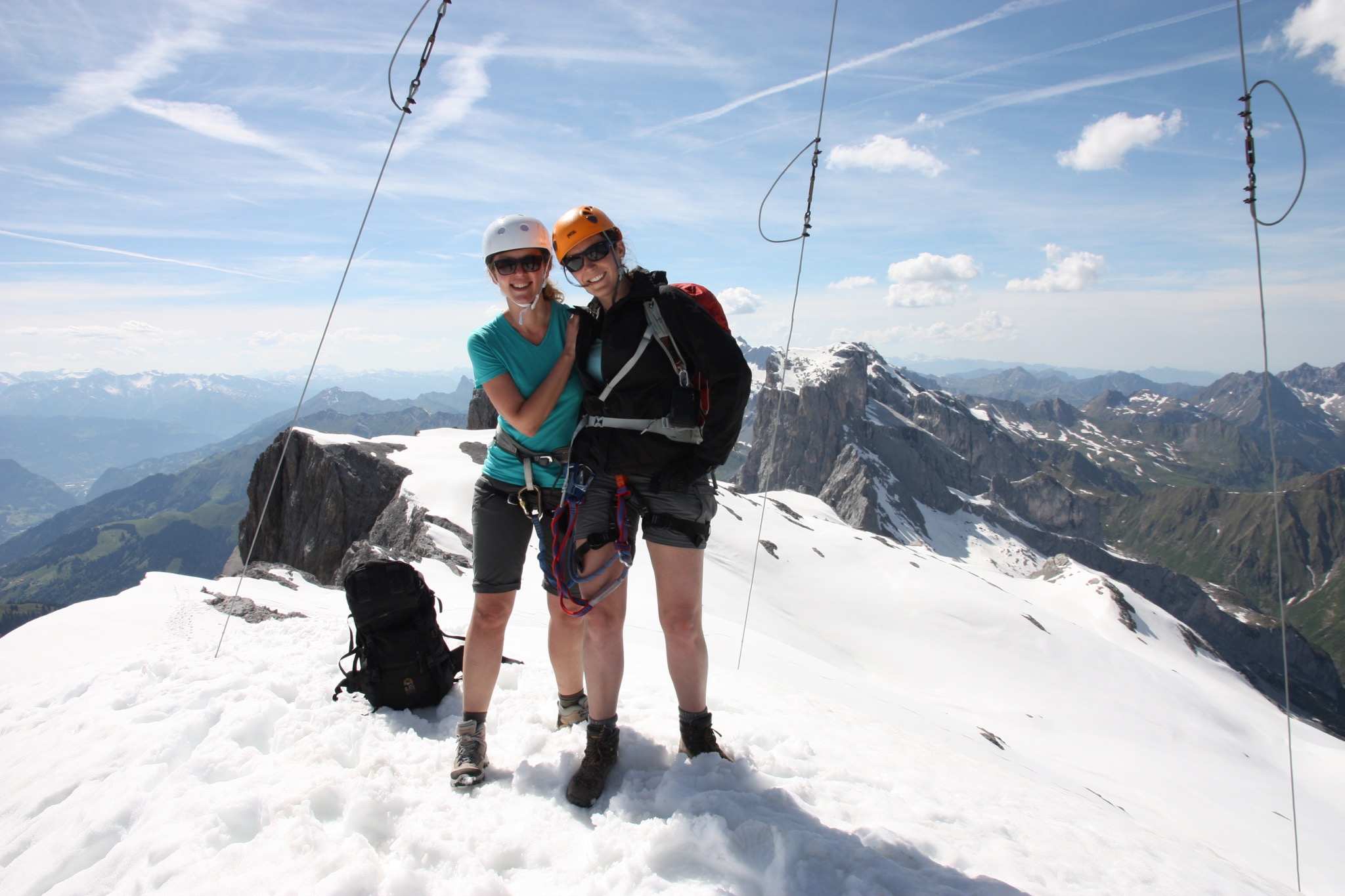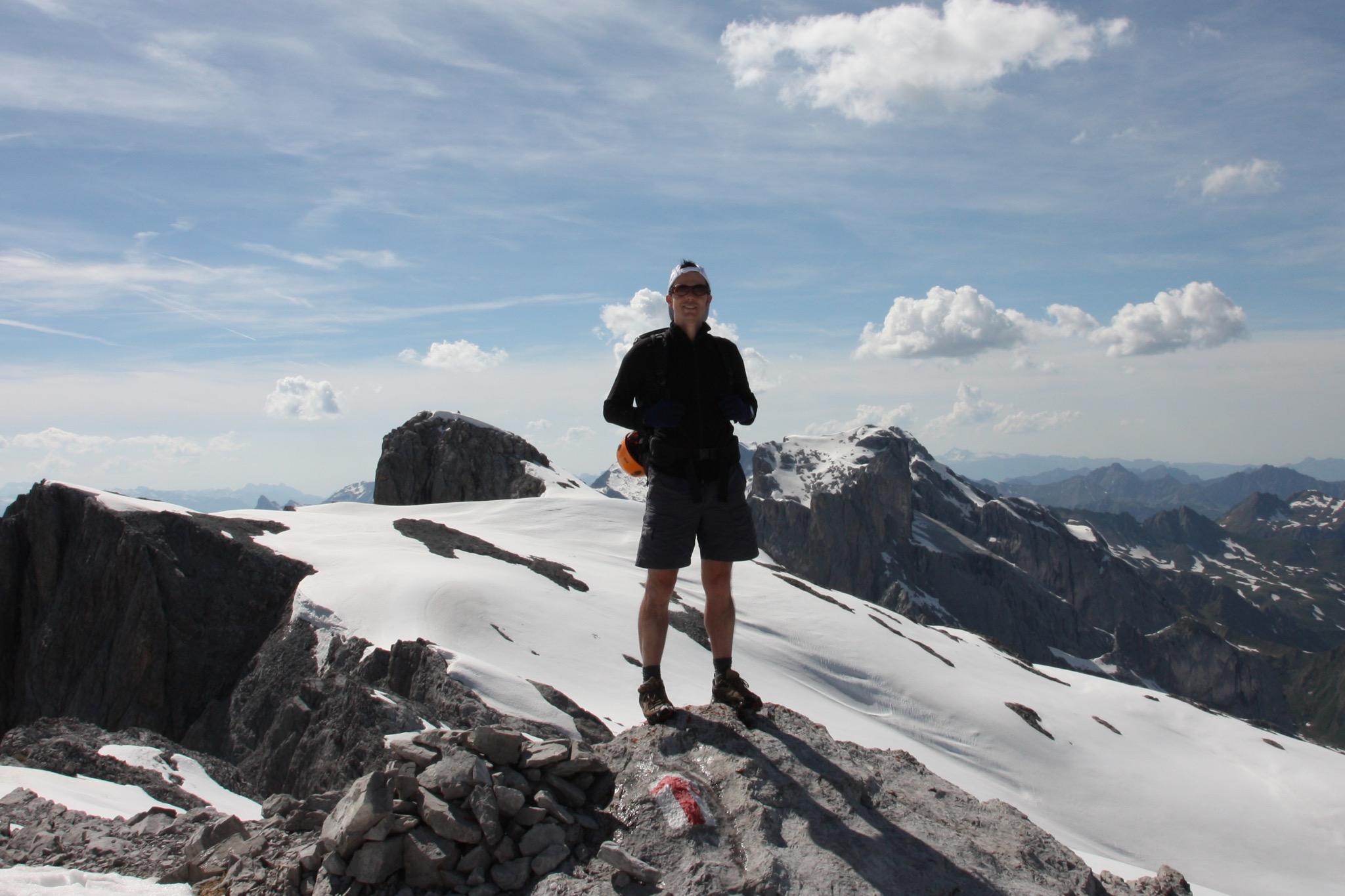 We hiked around the back of the mountain through Austria and back into Switzerland to Carschinahütte where we stayed overnight.

The following day we hiked west along the range to the Schesaplanahutte which sits beneath Schesaplana (2964m), the tallest peak of the Ratikon range.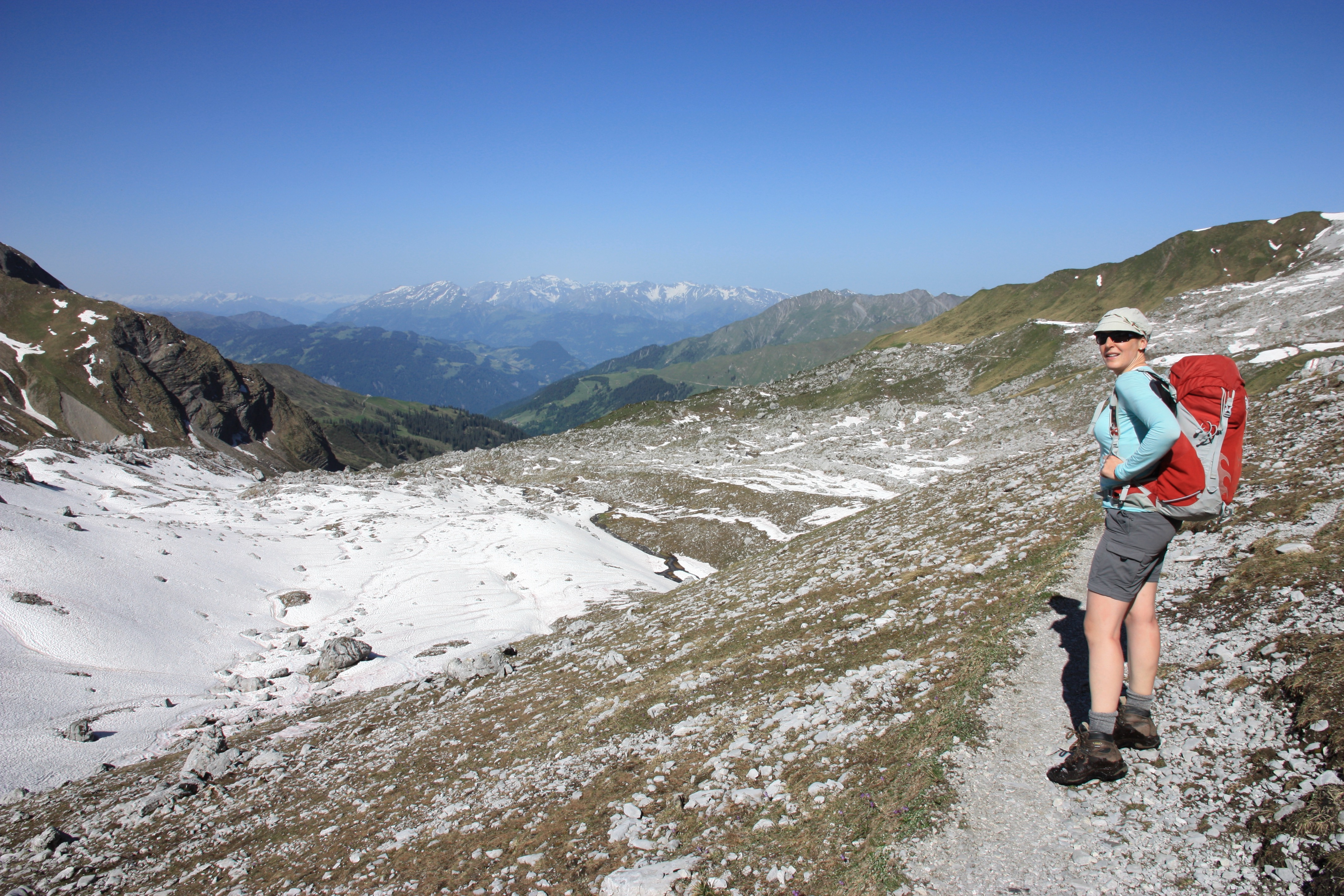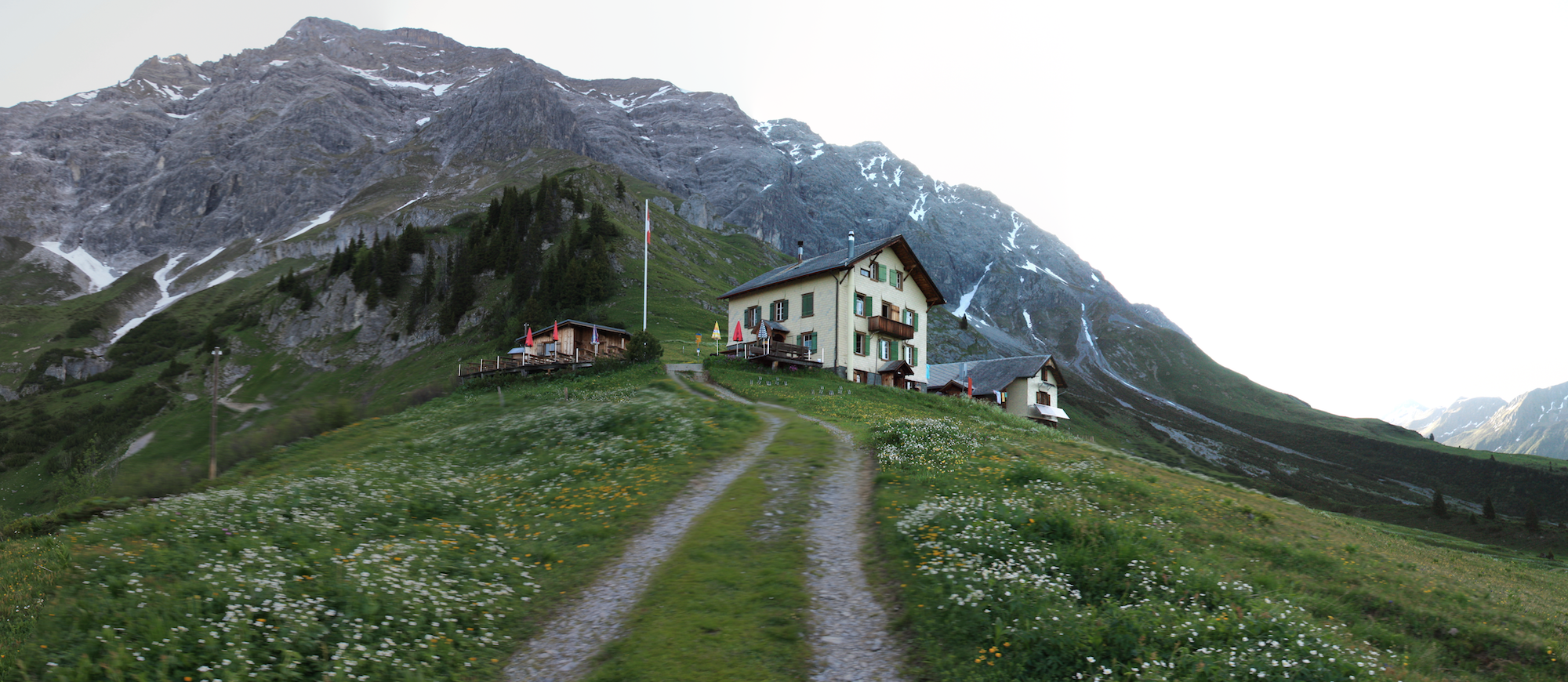 On our final day we hiked to Liechtenstein via Hochjoch / Gross Furgga mountain pass and then taking the north-facing Liechtenstiener Höhenweg across Austria to Liechtenstein.
The trail still had a lot of snow on it and I wasn't prepared. It would have been good to have microspikes or even crampons for a couple of the sections.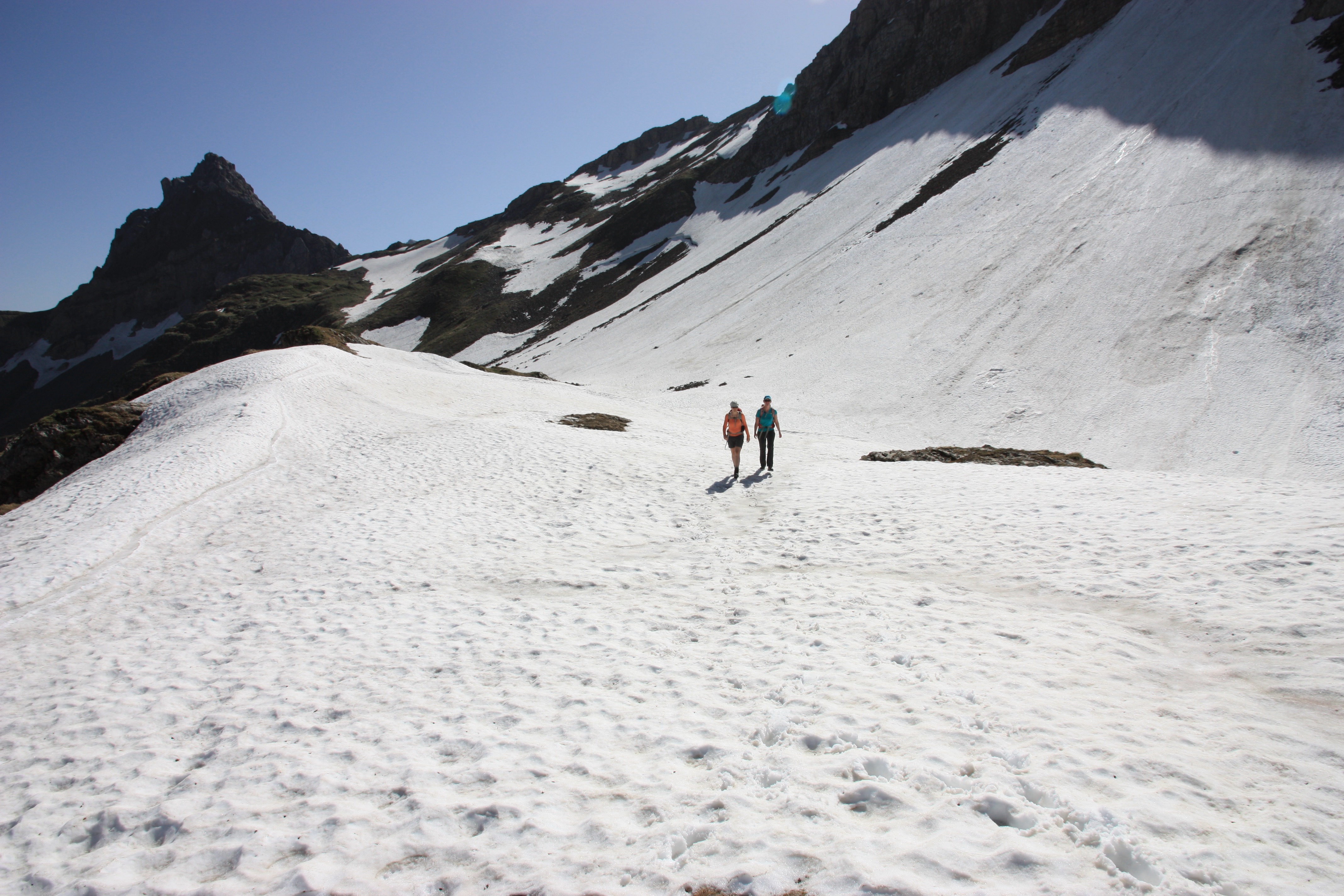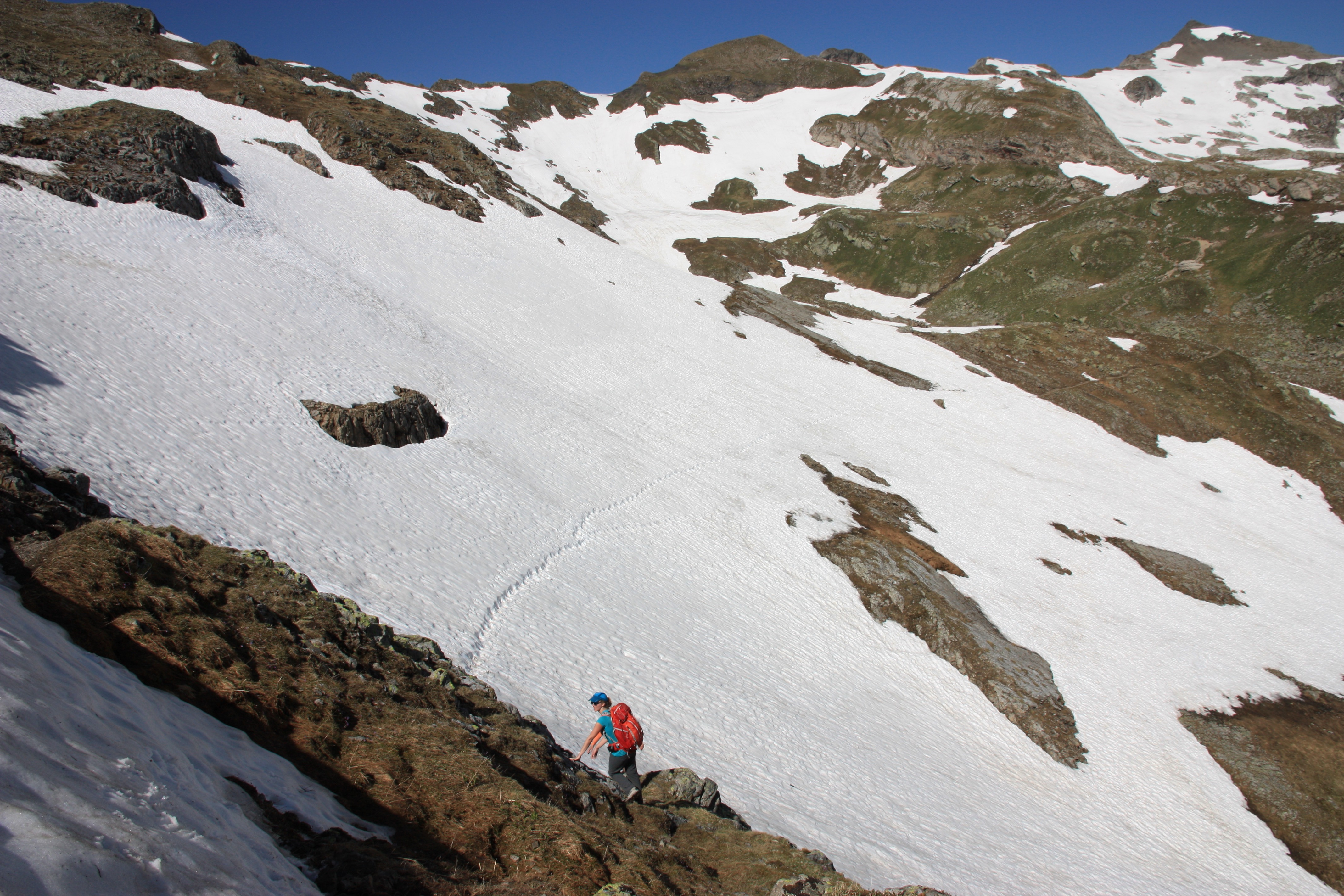 At the border between Austria and Liechtenstein we stopped at the Pfälzerhütte for some food and drink.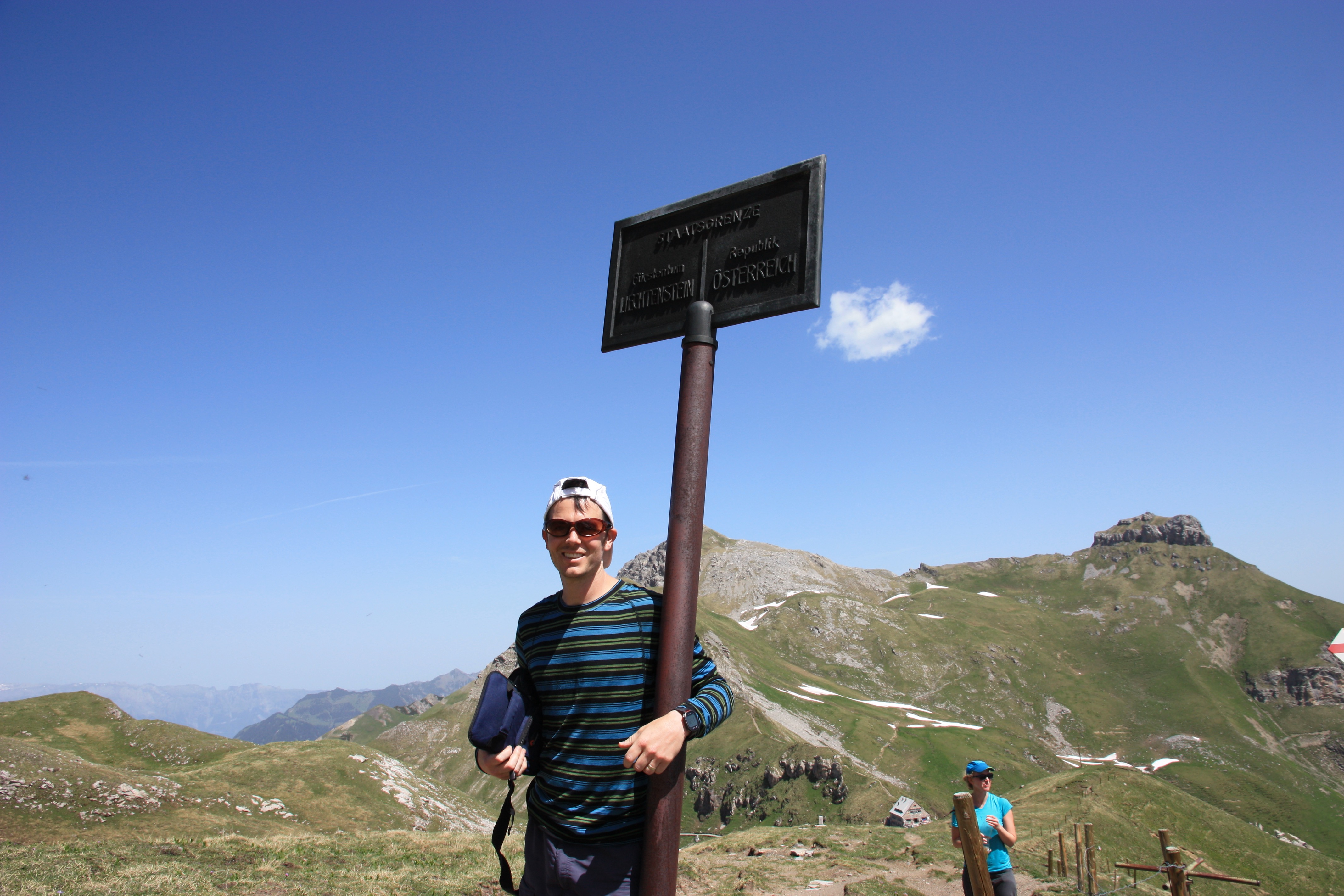 The final part of the last day we nabbed a nearby peak and the walked back down into civilisation and caught a train in Liechtenstein back to Switzerland :)